On August 11th 2012, the new album, Zero Point was released into the wild after two years of an intense journey. We would like to give our love and appreciation for all our Kickstarter fans for helping us along on the release of Zero Point. We hope you are enjoying what you have helped put into form. Your help in the facilitation of this shall be sung around the campfire of our ancestors for seven generations. Wado!
As of Now, we are quickly moving into a new stage of evolution of sound and performance. We are thrilled to bring to you a show that will reshape the very fabric of the music industry. The seed is planted, the soil is wet, the light is aligned.. excited to see how this unfolds.
Chapters turn and we want to give our love and appreciation to AQAL, to with whom we recently parted ways with. We are all moving in the direction of our desires. Please take a moment and check out his "friends'" music page
HERE
! Blessings.
With that, we are happy to announce our new bassist Ruben Salazar, who recently joined KatsüK. We cannot be more excited with what he brings to the group and we know you will as well. We are all striving to create the grandest vision of who we are, musically, spiritually and realistically. It has been an enlightening adventure thus far with much more to come. We look forward to sharing it with you.
Come follow us on
FACEBOOK
&
TWITTER
!!!
Well helloooo everyone! We've been a bit silent as of late so we wanted to reach out to you and let you know how the progress is going. We had a lifeline to make April 6th our CD Release for
Zero Point
and we could have made it, yet the project we had spent the last few years working on would have suffered, so we decided to wait. We actually took a week off from listening and returned back to it with clear heads and attitudes and just began the Mastering process!!! We are so excited for you to hear it!!! If we would have released it then, we would have been stuck with an album that did not light a fire within us, which is paramount. You gotta love your own thing, right?
So with that, we have no shows booked, no official release as of yet. We thought we would get the album in our hands first, then get to booking. However we are putting a show together now that will be a pleasure for all the senses. Must be experienced first hand.
If you want to get a copy of our limited pressing EP,
Skeleton Key
now is the time to do it! However we are out of physical copies. If you got one, then well, you got one. =D If not you can download it from our
Store
. It is a chameleon EP, meaning that it features songs that will be on the next three albums:
Zero Point
, an acoustic album and a reggae/funk album. All in the works!!! So download
Skeleton Key
now for once
Zero Point
is released, it shall be sprinkled with salt and swallowed away until perhaps another distant day...
Once again we want to thank all our Kickstarters from the entirety of our hearts for helping us achieve this goal. We love and appreciate you greatly. Please feel free to reach out to us at anytime with any questions about the process. Be Well.
KatsüK
Below is a pic of Daniel's daughter, Lotus wearing the new organic KatsüK tee. Coming your way soon!! (baby not included)
Hey everyOne, welcome to our new blog on the KatsüK website!!! We will be updating this often so please keep in touch. It is for you!
Well, we are steadily under way finishing the mix on the new album
Zero Point
and by all accounts it is the best thing we have musically ever done! Today we are mixing
XY,
which might very well become our first single, though this changes with each mix and our new found excitement for each song. Our first single (that which it decides to be by the most epic and infectious magnetism that it exudes) will be released Friday January 13th. We ain't skeered!
Below, we uploaded some pics from Ground Zero Point for you to see what is underway and how we do what be doin'.
Zero Point
will have 17 tracks on it including a song called
Space Child
(written by Kurt Baumann of
Kan'Nal
&
The Burned
) which we have included on the player in the grey bar below. DISCLAIMER: This is only a premaster teaser and is not the final mix for the album. It is just for your pleasure and our lack of patience which we translate as über excitement in what we are doing!! We hope you inJoy and will share with your friends. Follow us on
Facebook
to find out all that lay ahead!!
Now, we are looking to have a March release for the album. How do you feel about this? Ok? Great! Sounds good to us! Moving on...
Thank you all for the rabid support, love and excitement!! See ya soon! Peas,
KatsüK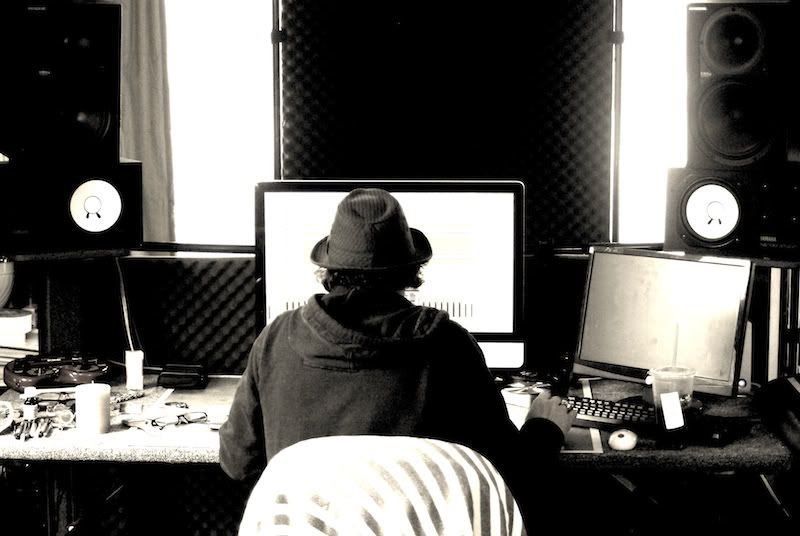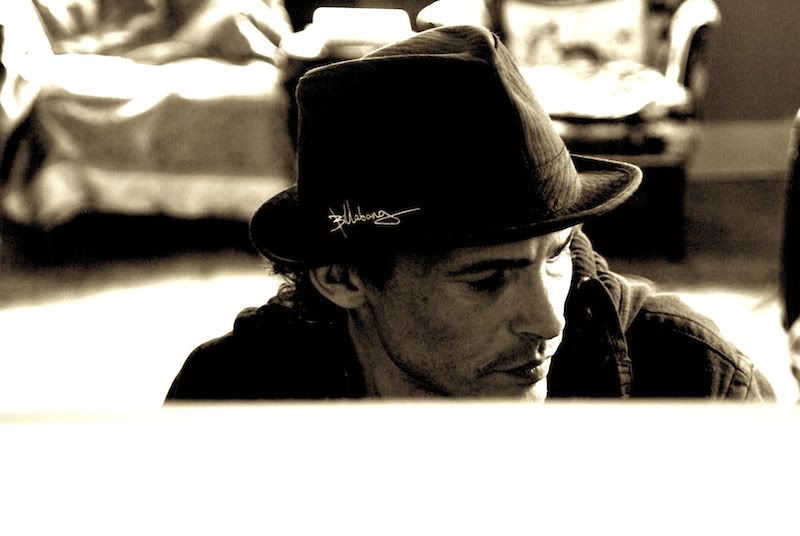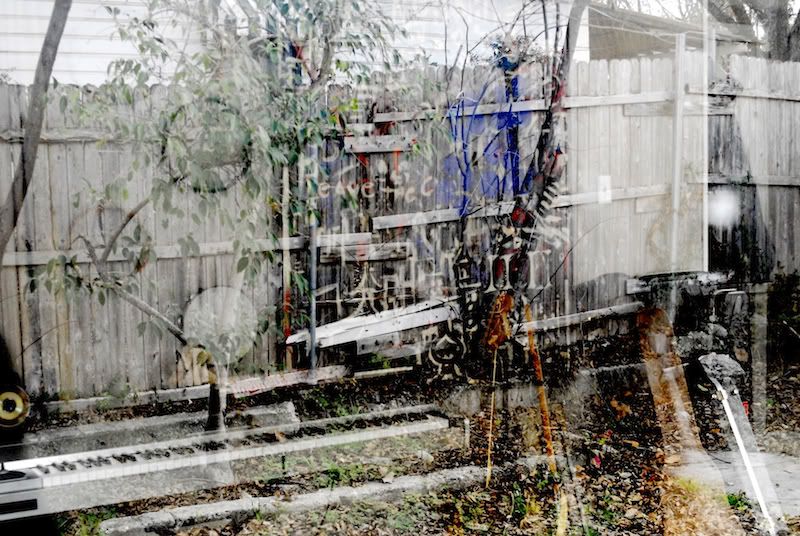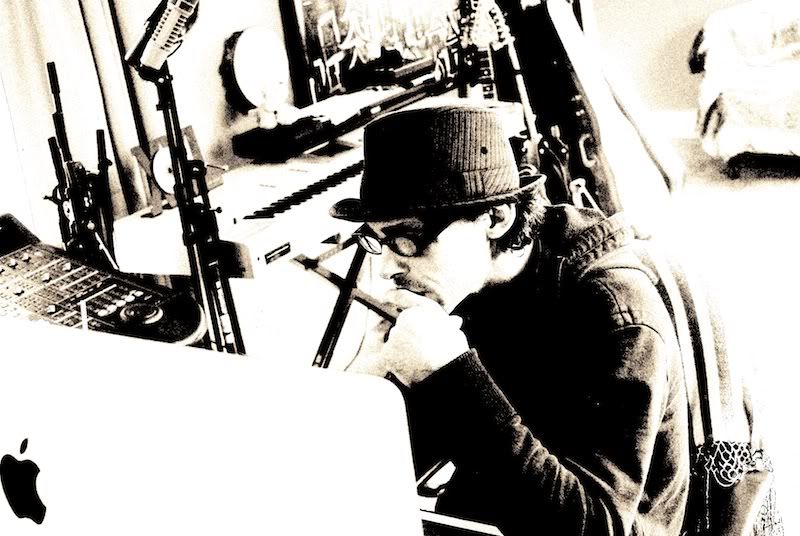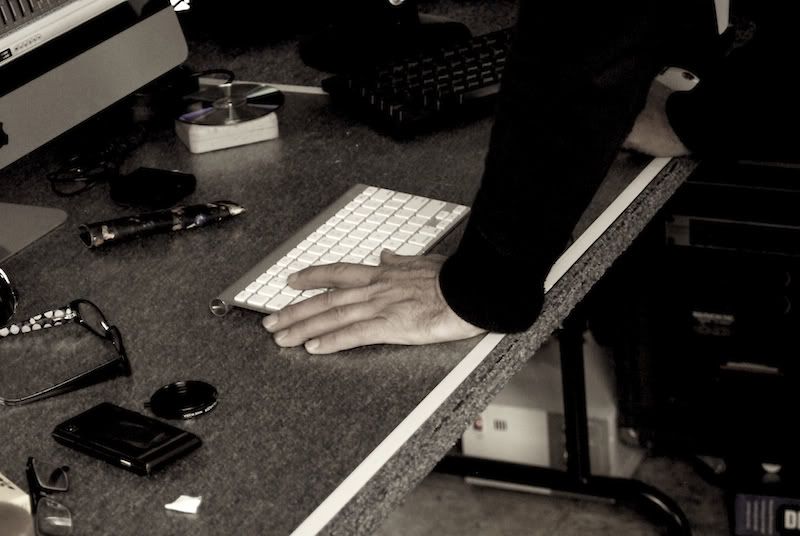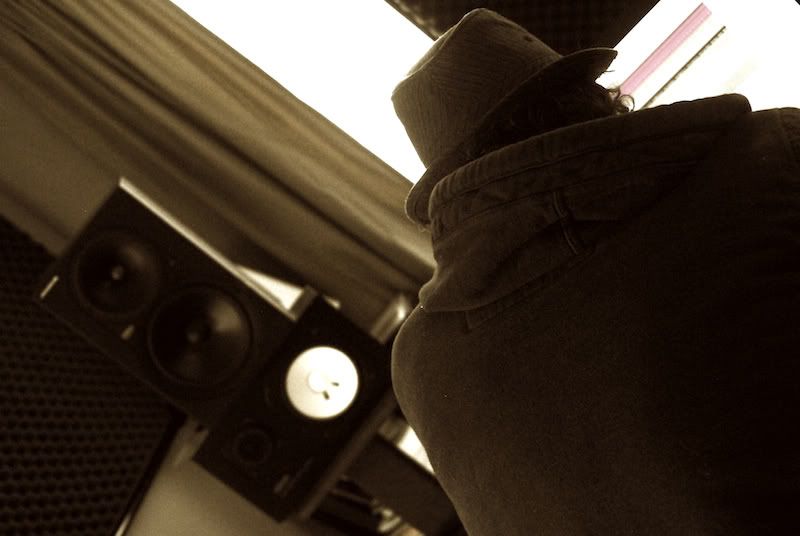 From this last pic you can tell we know how to overload a computer with too much awesome! BRAIN FREEZE!!!